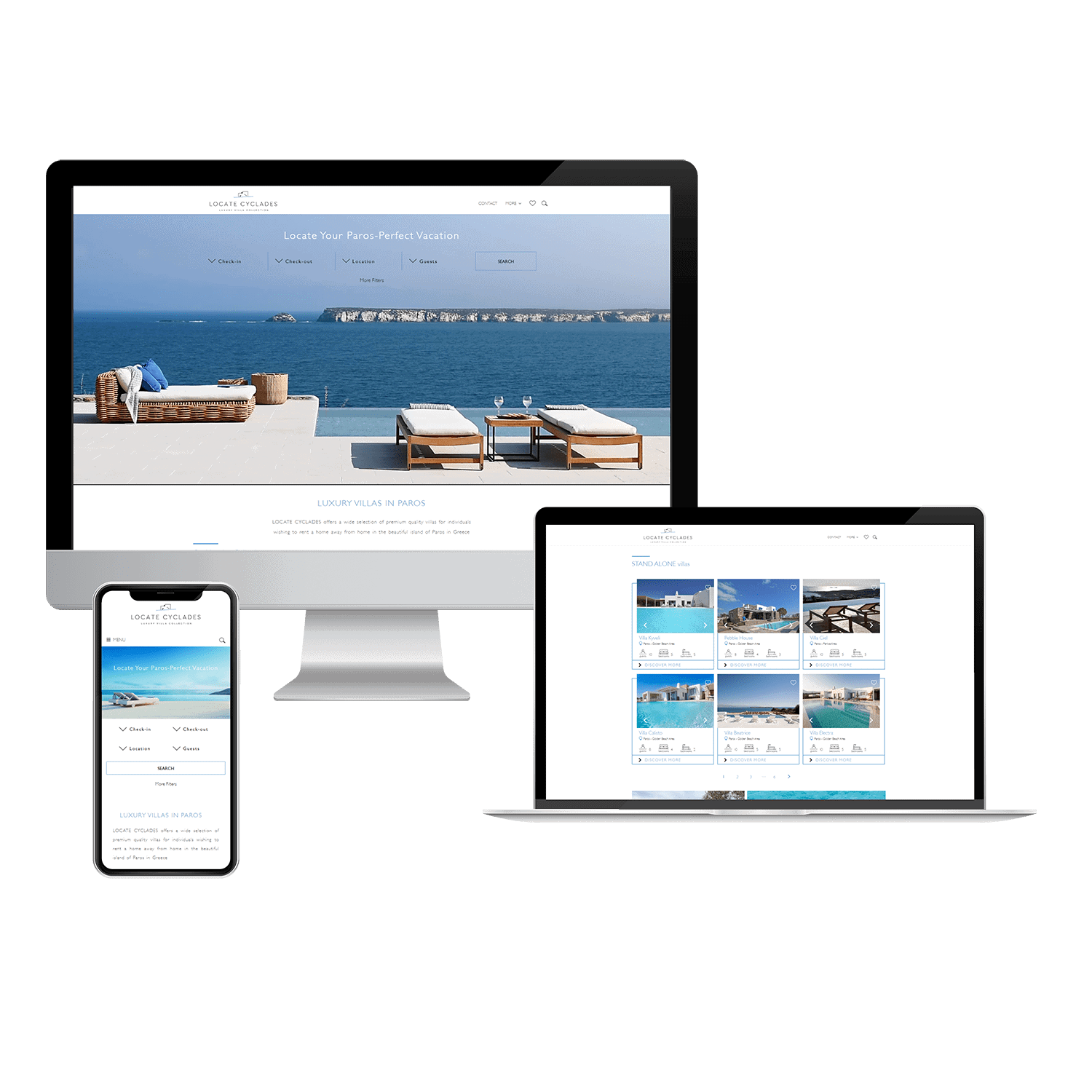 Project
Locate Cyclades
PHP Custom Booking Engine + Rental Website on WordPress for the company Locate Cyclades – Luxury Villa Rentals in Paros.
A few words about the project:
Locate Cyclades offers a wide selection of premium quality villas for people wishing to rent a home away from home in the beautiful Islands of Paros and Antiparos. Our aim was to develop a website that exhales a leisure-chic air to the visitors.
A few things about the technology:
The project has been developed in a WordPress Template with a PHP Custom Booking Engine. The video in the homepage welcomes the visitor while making him feel like he's already in Cyclades. The thorough design of the website and the choice of white, blue and black colors communicates the experience of each of the luxury villas.